Get in touch
Let's build something great
We stand for robustness, passion and a polished visual design.
Odd Graphics is managed by a professionally connected but independent problem solver. A self-taught and educated graphic designer and web developer with over 15 years of experience in creating solutions for a wide range of clients. We provide solutions in areas others will not, we will work with any client for any purpose.
The difference is in our approach
We love a challenge
Every new project is an exciting challenge, a new code to crack with a creative, personal solution. We want to understand your business and it's unique needs because we want you to succeed.
Our experience is key
With over 15,000 hours of collective design experience, we can craft a unique solution to suit you and your business specifically. We really care about your business and helping you grow.
A personal service
You'll speak with an actual person who has the experience to understand what you need. We will ensure your absolute satisfaction with a custom solution, just for you, at a price you can afford.
A closer look at some of our services
The highest-quality development services for small and big-brand clients.
We can take a literal sketch and develop your vision into a high-quality, fully functional website or design, compatible with best coding standards.
If you can think of it, we can make it come to life for you – we will take on any project no matter how big or small.

Any type of web design. We can redesign your existing site, start from scratch, or just make a few changes.
We can deploy pre-made websites and customise or develop from scratch. All our websites are unique, scalable, lightweight, functional and work flawlessly across all browsers and devices.

From logos to vehicle graphics, from flyers to full brochures, we can create beautiful graphics, documents and other media for your business to suit your budget.
Our clients love that we design and deliver multi-national business quality graphics that are guaranteed to help put their name on the map. We can do the same for you.

We can help you sell your products or services online. You won't need any tech skills, we deliver you all the tools you need to manage your business.
We can create solutions for your desired platform, be it eBay, Shopify or a bespoke WooCommerce store. A bespoke store gives you total control.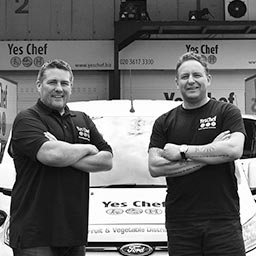 Yes Chef
We've worked with Odd Graphics for many years now. We are a 7 day a week operation so it's great to work with someone who is always at the end of the phone or keypad.
Our business is supplying the Hospitality Industry with fresh fruit and vegetables. Odd Graphics really delivered when our industry was the first to be shut down during the first lockdown. We made contact on Saturday to explain to him that we wanted to offer home deliveries to the public. By Sunday afternoon, an online ordering platform was in testing and we went live on the Monday morning.
We happily recommend Rob at Odd Graphics to anyone.
Paul M and Martin W, Yes Chef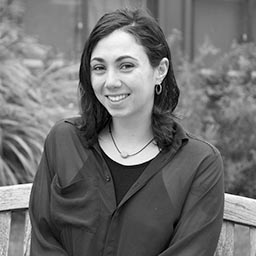 Bikers Are Welcome
We found Odd Graphics knowledgable and easy to work with. Based on their other feedback, we had pretty high expectations for this project and they exceeded those expectations. Issues were easily resolved and we were kept updated as to the progress of our project with quality feedback using screenshots and videos to demonstrate what was done.
They communicate clearly, understands the goals, and create clever solutions to WordPress problems. They were able to take my ideas and turn them into a functioning demo in a short space of time.
I would highly recommend Odd Graphics and look forward to working with them on future projects.
Ioana C, Bikers Are Welcome
Other elements of our service
There are many benefits of working with Odd Graphics.
We go above and beyond to make sure that you get a service and an end product that you are happy with.
Take a look at some of the other products and services we provide and the other ways we add value to make your experience better.

Digital currency services
We provide a wide range of services for those involved with cryptocurrencies including Bitcoin, Monero, Ethereum, Litecoin and many others. We can provide payment gateways and we can exchange your digital currency.

eBay services
From support and advice selling grey area products to account reinstatement following bans, Odd Graphics can help you with your eBay problems. We can provide high quality stealth accounts at reasonable prices.

Novelty services
For novelty purposes only, we can edit documents, records, bills and IDs. Ever wanted to play a joke on a friend but lacked the skills? We can help. Anything can be changed in Photoshop.

Reasonable pricing
We love what we do, we want you to love our products. We hate to hear about clients being overcharged by a competitor. We are proactive, we maintain sensible pricing and we provide the absolute best value for you, always.

We don't care what you do
We'll work with anyone, in any industry. Everyone deserves access to high quality design services. Clients with unique or discreet needs are hosted in seperate environments from our regular customers where required.

100% discretion and privacy
We will never share your records with anyone, ever, under any circumstances. We can take payment via a variety of cryptocurrencies and are happy to work anonymously. Choose a discreet option from our contact page to talk to us.
Tools we'll use to create your next project
Here are the tools and platforms that we rely on when building high-quality WordPress websites or creating classy graphics for you. Wordpress
39% of the web is built on WordPress. More bloggers, small businesses, and Fortune 500 companies use WordPress than all other options combined. JavaScript
JavaScript is among the most powerful and flexible programming languages of the web. It powers the dynamic behavior on most websites. Adobe Creative Cloud
Creative Cloud is a collection of 20+ desktop and mobile apps and services for photography, design, video, web, UX and more. WooCommerce
WooCommerce is the world's most popular open-source eCommerce solution. Highly customisable and configurable for rapid bespoke deployments.







We have access to a wide variety of other industry standard and bespoke software. Our investments in our business make projects quicker and save you money.
Options for more secure contact including our PGP key, Jabber (XMPP) & Telegram are available on our Contact page.
Get in touch
Let's build something great